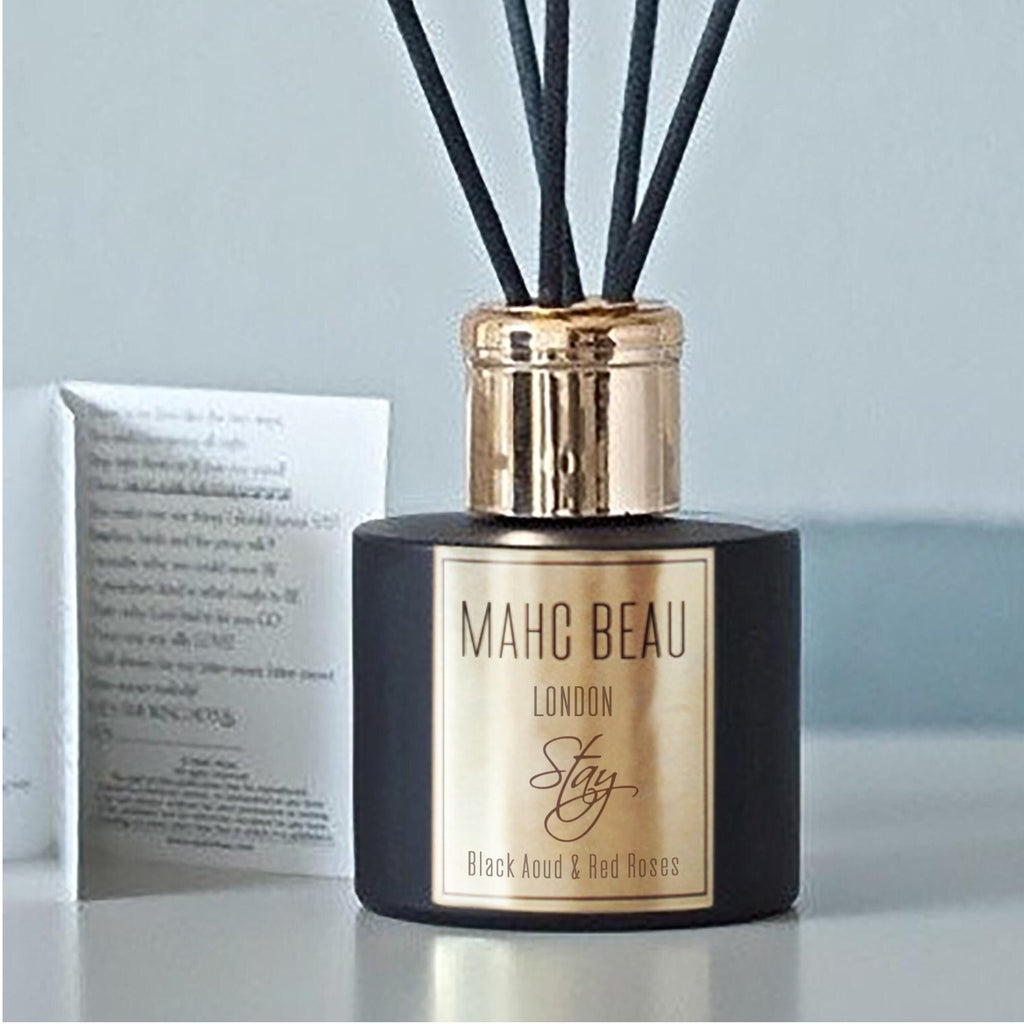 Stay. Luxury Room Diffuser (Black Aoud & Red Roses)
Room fragrance oil | Luxury Diffuser| Mahc Beau Diffusers
£70.00
NEW INTENSE CONCENTRATED PERFUME LUXURY DIFFUSER
BLACK AOUD & RED ROSES 100ml Luxury Room Diffuser with complimentary poem™
Top notes of Geranium and Peach, rich warm red rose heart with base notes of Patchouli, leather, Amber, Musk and Oud.
The reeds packed with this diffuser are manufactured using a combination of cotton and other fibres to produce a highly effective wick system, offering very high performance along the whole length of the reed. Simply place in the liquid and leave to perform. To reduce the perfume level, remove one or two reeds. When not in use remove all reeds and insert the stopper. Fragrance would last for 6 months minimum so it is very good value for the price.
Mahc Beau is a multi sensory artist who integrate pictures, words and scents to convey romantic sentiments and create mood enhancing experiences, with reoccurring themes on the subject of love, intimacy, heart break, discoveries, passion, youth, and friendship.The ingredients used in each Mahc Beau's luxurious scented diffuser reflect the sentiment and narrative of a poem and has been illustrated by Mahc Beau's photography.

NEWS: Pre-order Mahc Beau's Book collection of Photography, Poetry & Prose titled - THE UNPUBLISHED WORKS OF MAHC BEAU: SKETCHES OF OUR IMAGINATION. 10,000 Limited Edition Copies Worldwide Only!